more info:
Special Modes
Motifs (blinks pink) – Inspired by traditional art motifs with a splash of 8-bit iconography. Dynamic colors and effects layer to create endless variations and unbelievable trails in lush color palettes.
Waveforms (blinks green) – Geometric waveforms produce mind-bending patterns. Consumes very little power so your battery lasts longer.
Spirals (blinks blue) – Spiraling colors whirl and chase with different aesthetic themes and varying speeds..
Flames (blinks orange) – Realistic flames that capture the essence of spiraling fire. This mode is only a single flame pattern.
Chill (blinks aqua) – Soft colors ripple, blend, roll, and melt into each other with subtle transitions.
Beacon (blinks purple) – Pulsing, flashing, and dripping modes that are great for power-saving and make a quick-to-spot signal from a distance.
Galaxy (blinks white) – A smooth and constant rainbow ripple to allow for mellow moods and flow-focused routines. Hypnotic and calming, whether still or in motion.
Halo (blinks yellow) – Solo colors can easily adapt to its surroundings, or enhance flow-focused routines. Use the Heart button to stop the color cycle and fine tune to your favorite solid colors.

FutureWand Controls

Sync, Cycle, Shuffle
Upon startup, the FutureWand will automatically start shuffling through patterns, changing every six seconds. FutureWand features special 'click-through' modes and pattern sync that allows you and another person with a FutureWand to show identical patterns that change in sync with each other.

Cycle through the Modes by clicking the button to turn the FutureWand on and off again. With each click-through the wand will blink the next menu color and start at a 6 second shuffle.

FutureWand Remote comes with a 7 key remote for extra control.
The remote allows you to:

Navigate through all the different patterns and pause on a particular pattern.
Tap Tempo your pattern changes in time to a beat.
Modulate the blend speed of rainbow patterns.
Save your favorite patterns to a special mode bank.
Control LED brightness.

Save Your Favorites
You can save up to 14 of your favorite patterns into a special group. To Save a pattern, stop on that pattern, then press and hold the Favorites button (the heart). After a second you will see one LED at a time begin to light up.

Each LED represents 1 of 14 possible save slots to hold your patterns. When the LEDs get to your desired save slot, release the Favorites button. The LEDs will continue to blink awaiting your confirmation. To confirm the save, press the Favorites button again. To cancel, press any other button.
Length: 26 inches
Weight: 4-5 oz; 6-7 oz with silicone grip tape and contact caps
Tubing material: extra durable 3/4″ OD frosted poly-carbonate
Comes standard with vinyl end caps that can be changed out to heavier contact caps
Split ring and detachable string attachment measures to approximately 32 inches in total length
Micro USB charger (included)
3-10+ hours run time (depends on mode being used – Beacon mode consumes less power than a full Rainbow mode)

String & Handle Options
A removable ring allows you to perform split string moves or moves with the string together! A small ring on the string is removable to play with the wand in traditional open loop style. This dual feature is something that can offer versatility to your wand experience.
Technora String
The thick Technora string has a thicker braid and is made of Polytetrafluoroethylene (PTFE) coating, so the Technora string is extra durabl. Thick string is generally good for heavier wanding and toss practices.
We recommend this string for LED Wands since they are heavier than a taped wand.
Micro String
The thin Micro String is a micro braided ice line that is Teflon coated and super thin, but still durable. Thin string offers less traction and more invisibility for the illusion of levitation, but can wear out sooner due to the weight of the LED Wand.
Handle Options
MoodGrip Knob Handle
The MoodGrip is a highly versatile knob style handle made with a soft, ergonomic silicone outer grip silicone that's great for contact moves. Weight is easily adjustable with addition of any 3/4″ outer diameter washers (5/16″ x 3/4″ is standard).
Finger Loop Handle
Another handle option is a finger loop attached to a swivel and split ring to allow the handles to be changed out quickly.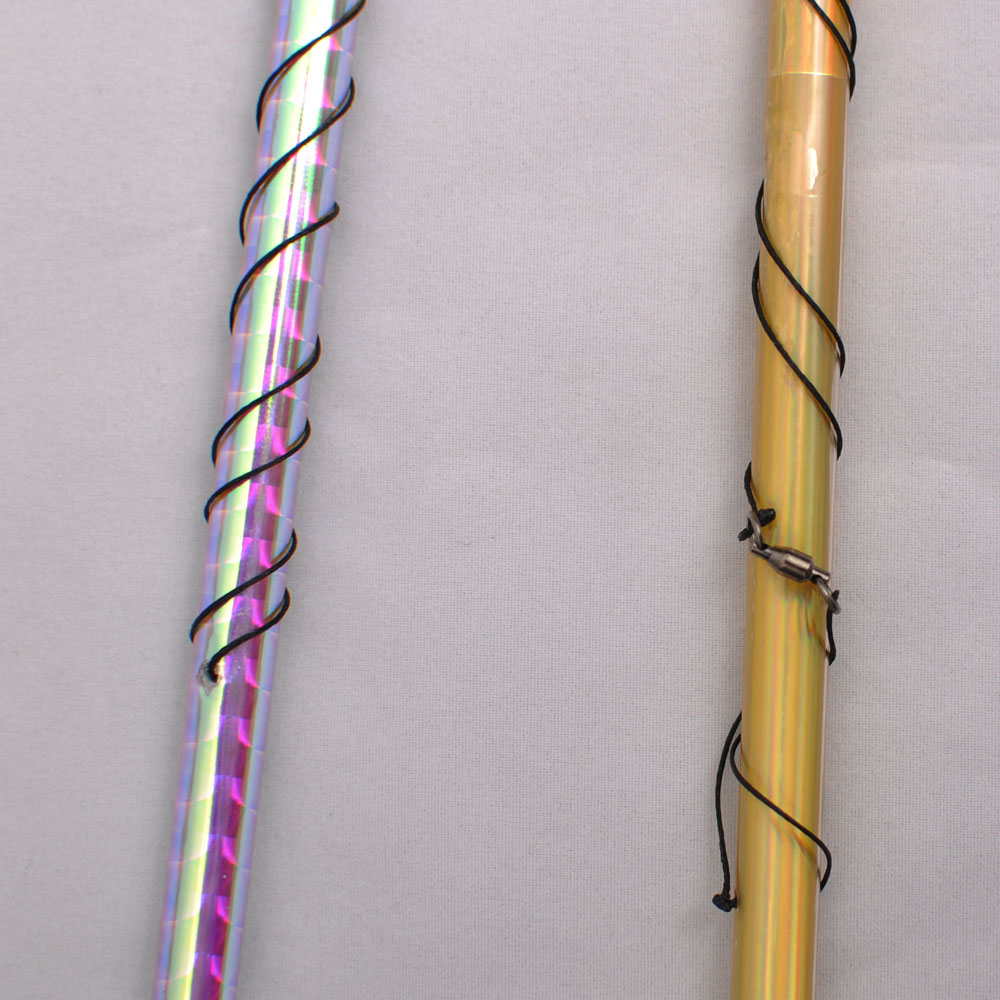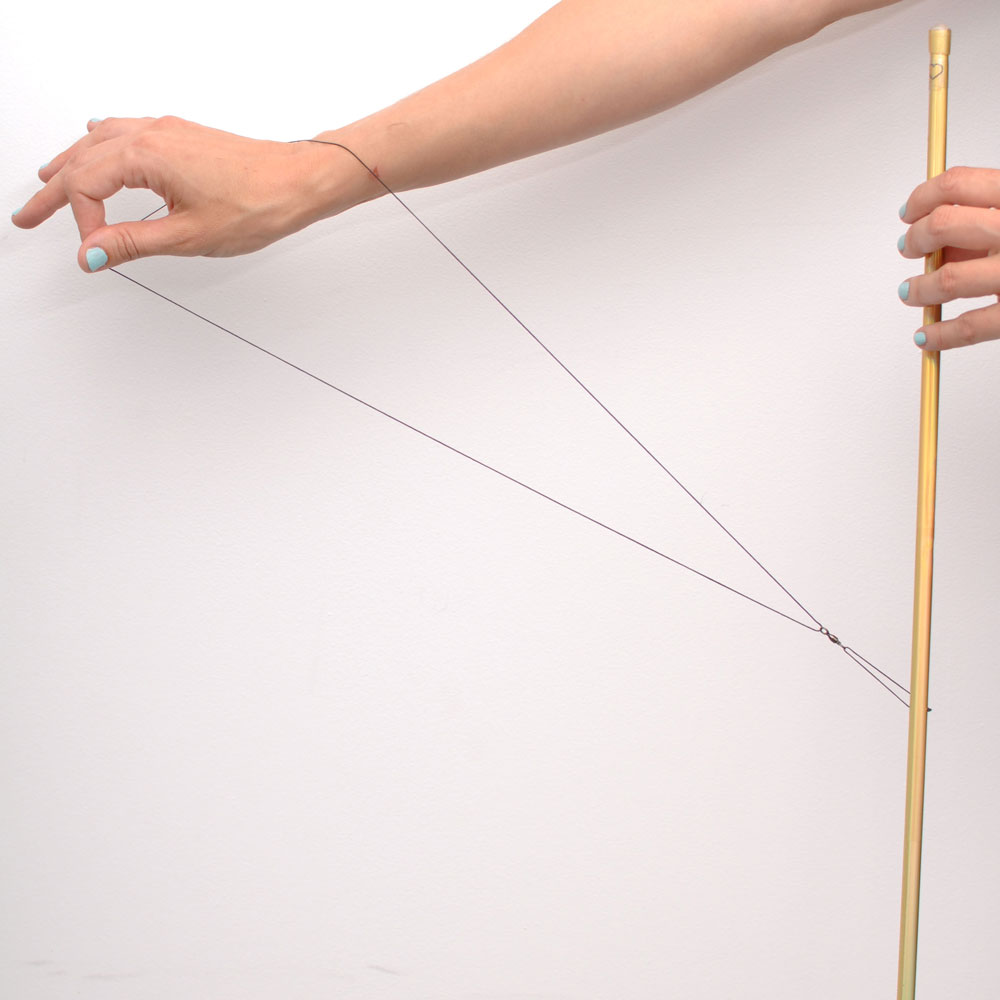 Contact Add-ons
Add weight, balance, and precision to your wand flow.
Silicone Grip Tape (surface layer)
Add a layer of clear silicone tape to provide maximum surface layer for contact wand moves.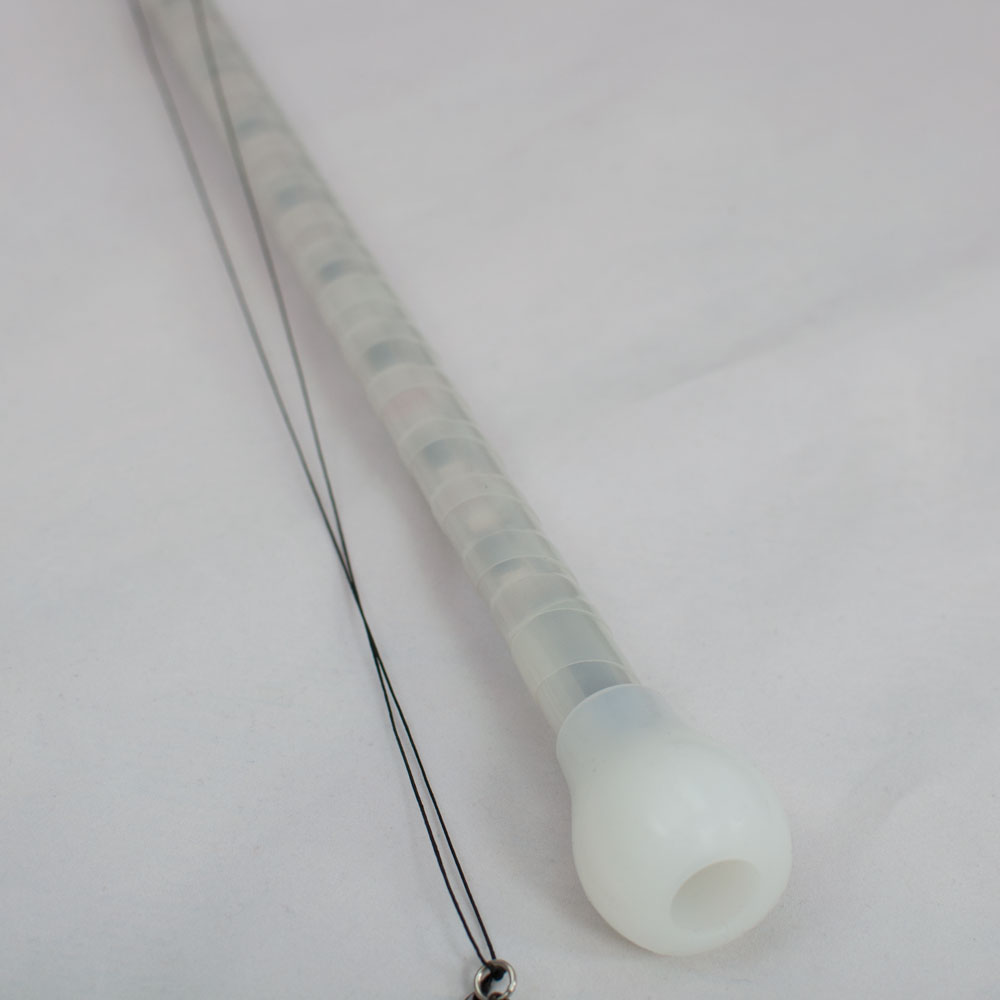 Silicone Contact End Caps
Custom-designed contact end cap weighs 1 ounce each.
Add up to 10 washers into the top of each cap for up to 10 grams of extra weight on each end.
Clear contact caps are illuminated by the LEDs!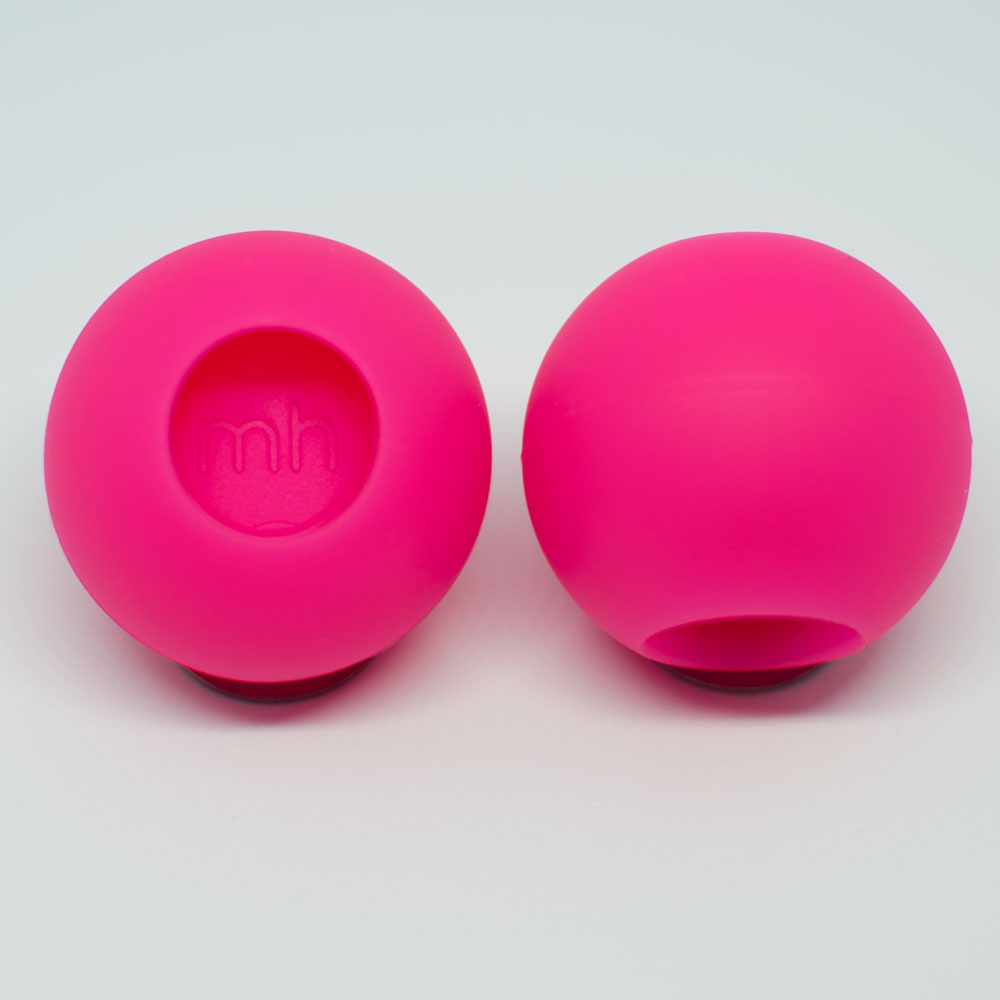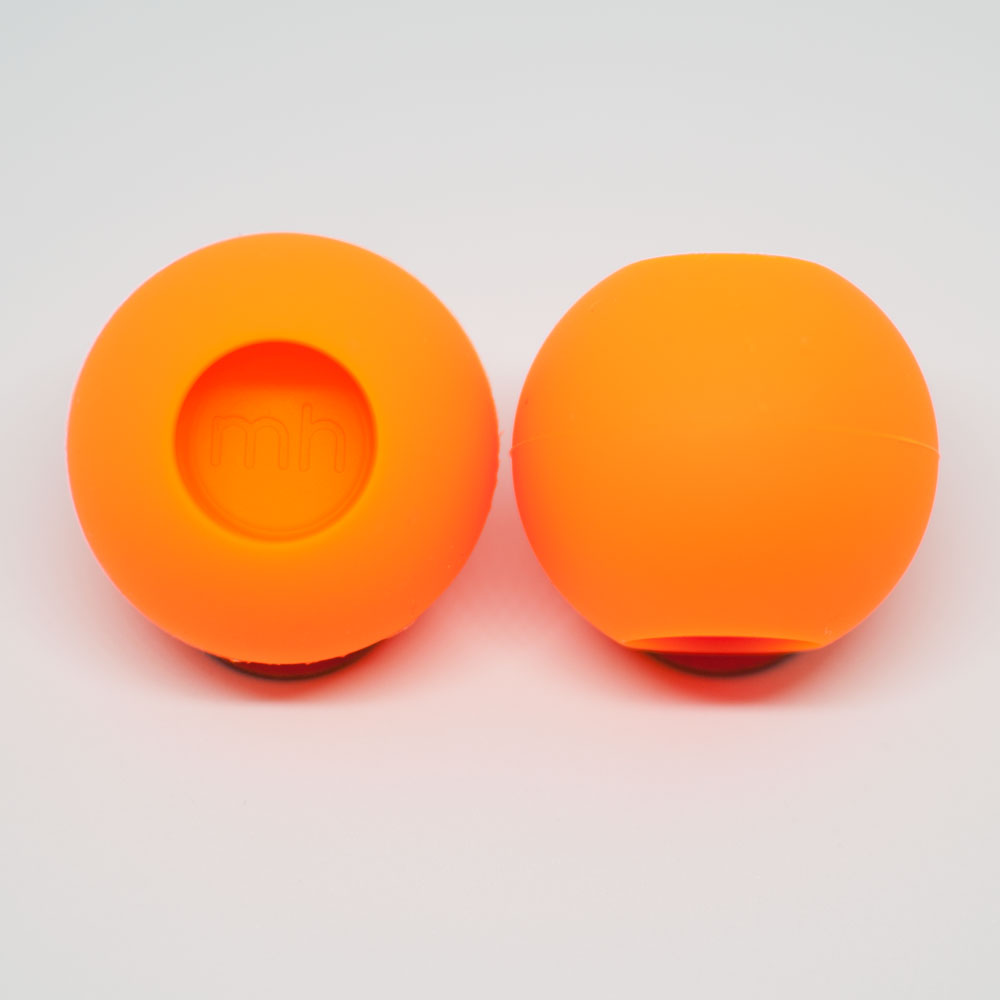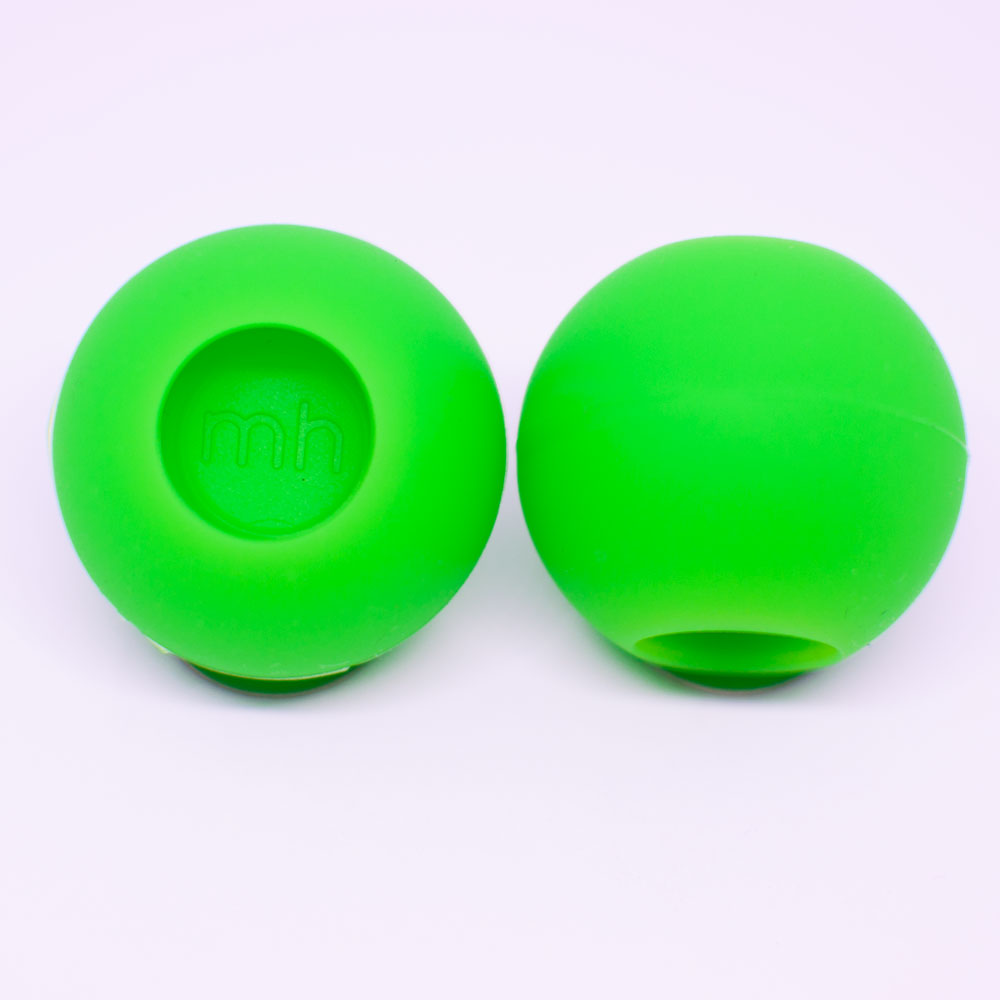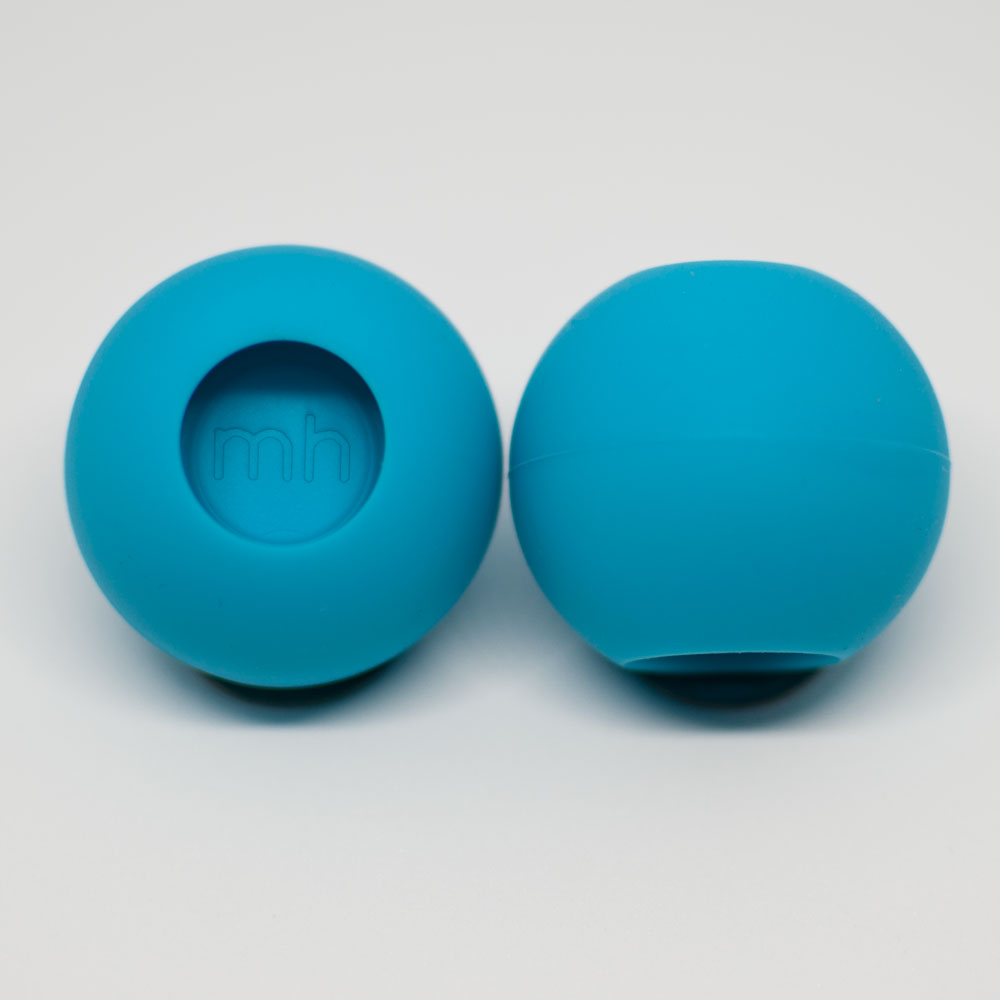 Surface Layer Options:
Customize your flow tool with either a contact or daytime decorative surface layer. The translucent tape lets the light of the LEDs shine brightly through while disguising the rest of the interior parts of the LED levitation wand.
Silicone Grip Tape for Contact Wand: Adds a layer of clear silicone tape to provide maximum surface layer for contact wand moves.
Silhouette Holoform Tape Layer: Holographic rainbow effects during the day and a super cool silhouette effect when playing with it lit up at night!
Translucent Indigo Sunrise Tape Layer: Iridescent, color morphing effect during the day! This tape will also make a small transformation to the look of the LEDs giving a slight pastel light diffusion, but still the same pop of color!
Opal Crush: Textured, iridescent tape morphs through teal, indigo, and fuchsia with hints of golden amber along the edges. The dimensional texture reflects in all directions and changes drastically depending on the lighting.
---